The humble stag night has evolved. Long live stag holidays, the new watchword among those taking their final steps as a free man. It was bound to happen of course as 'Booze Britain' has slowly been reduced to a shitty caricature played out on Living TV at 2am. But luckily Michael Leary and some dude called Ryan has taken up the cause and built a low-cost airline that can lead you to the promised land of East Europe where the beer is cheaper and the women are hotter than you could ever hope to find on some cold dreary high street in Britain.
And advancing army
As best man, a round or two at the local, a dance at the nightclub and maybe a cheeky visit to a strip club on the way home is not going to give you much-needed material for the stag. Now a stag resembles a 4 day all-out military invasion of some unsuspecting Eastern European city and involves its fair share of big guns and daredevil antics on top of the usual brain-destroying quantities of booze. Our local guides have seen plenty in their time and will tell you a story or two when you arrive.
Keeping everyone amused
Stag holidays mean big groups and a lot of people to keep interested. While hen parties are content gossiping all day at some day spa to make themselves look better stags take great pride in finding new ways to look like complete idiots. Think costumes that your grandma surely wouldn't approve of. Luckily Stag Republic can help you maximise the banter with some rather unusual activities. For example, could you ever imagine yourself riding around the streets of Krakow on a penny farthing bike, looking like a pro (or not!) to all the local hotties?
Idiots abroad
And speaking of idiots, what king weekend abroad would it be if you didn't go out of your way to make the stag look like one. The stag is a sight to behold in most European cities these days. And if they chants of "Who Are Ya!" don't let you know where they're from, then the costumes will, what they're handcuffed to will. That's right, getting yourself handcuffed to a dwarf is a growing trend these days, and it's one we can cater to in Budapest.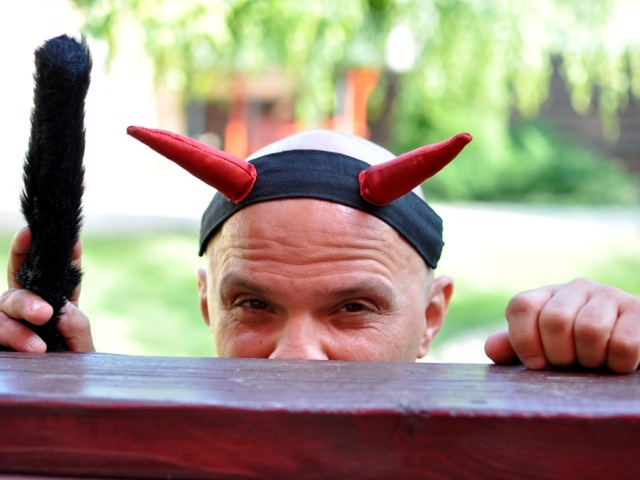 Go nuts guys!
Read our updated article here.