PICK A DESTINATION
Choose one of these amazing places to have a great Stag do weekend abroad
CHOOSE ACTIVITIES
Pick from variety of awesome activities. If you need some ideas check these out.
ENJOY THE RIDE!
Saddle up for an amazing stag weekend with your mates and one of our guides.
The Top Eastern European Stag Do Destinations
We can help you choose between the best stag party destinations abroad. All central European cities have some things in common – storming nightlife, beautiful women, cheap drinks and high adrenaline activities. But each city is a bit different and has its own unique flavour. We've listed the pros and cons of our stag do destinations below to aid your decision-making process:
A top summer party destination because of the high number of outdoor venues open in the summer. From ruin pubs to giant dance clubs, Budapest does it outside.
The city is bigger than the average in the region and bit spread out. For a stag party in Europe, this is good and bad. Good because it offers many areas with many venues and a very low saturation of stag parties. This is bad because if you don't know where to go, you're far less likely to find the good spots.
A beautiful destination for your stag party in Europe, lots of students, open-air performances in the many squares, and over four hundred pubs give Krakow a great vibe. The city is small enough to wander around tripping into bars and hot women. It's large enough to offer a wide range of venues.
Highlight activity – pub crawl – not your same ol'. Krakow has a plethora of cool pubs, but considering all the underground venues, alleys, and back streets you need to know where to find them. Local guides are definitely recommended.
Highlight venue – CK Brower pub for house-brewed beer and Golonka – Hamhock slow roasted to juicy and delicious perfection
Why NOT Krakow – Given the city was home to the late JP II, it is somewhat conservative. Therefore the strip clubs lag a bit behind the rest of the region. If you like your strippies try Budapest.
Popular activities in Krakow
Pre-made Krakow packages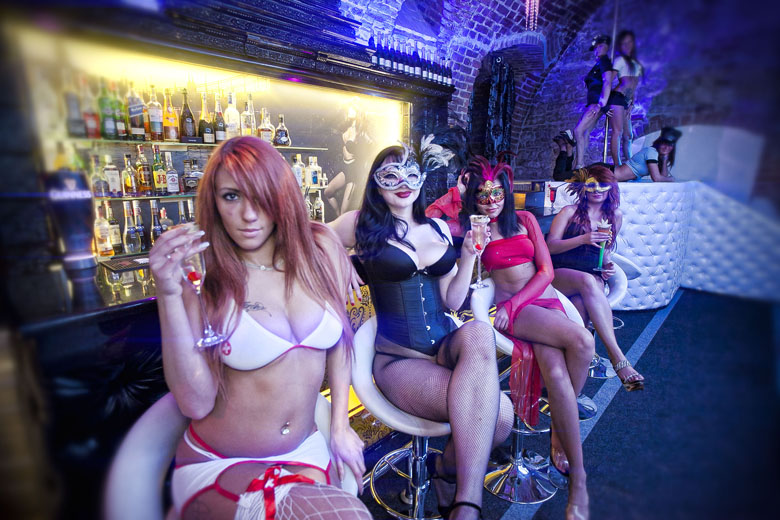 Easy Payment terms
A simple 25% deposit
Amazing local guides
Superb local knowledge
17+ Experience
over 10,000 people every year
Value for money
No extra hidden costs
Stag weekends in Riga are a great way to send the stag off in an unforgettable style. You have probably been told about this destinations sightseeing potential already – but what about the smoking hot women here?… And its not just that they are fabulous, but as a fact the female population is much higher than the male –it is about 60% female and 40% male – and as the Russian language is used often, this means that you can also find many Russian beauties here. The food is great, the vodka is cheap and there are dozens of action-packed stag activities to choose from.
Riga's nightlife boasts a number of large, glitzy clubs, which are a haven for fashion-conscious high-rollers and often attract big-name DJs from around the world. These venues are made for people watching – the women are breathtaking.
Highlight activity all year round – sauna party – A more modern version of the traditional Latvian spa experience, without the whole being beaten with dried birch branches thing, just booze and birds.
Why NOT Riga – as it has a small town centre, its is very likely that you will pop into other stag groups. For a greater variety of places visit Budapest for your stag party abroad.
see Awesome activities in Riga
checkout our Riga packages